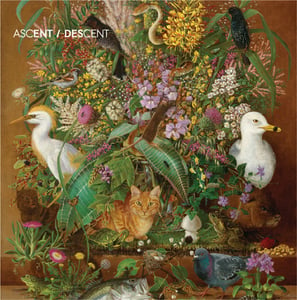 $

60.00
Two soundscapes composed from field recordings of California species with increasing or decreasing populations, on vinyl, a medium simultaneously popular and obsolete.
Records are 45rpm, 12" black and clear swirl vinyl, sealed in a poly bag for their own protection. Edition of 300.
Cover art by Isabella Kirkland. Field recordings from the California Library of Natural Sounds (part of the collection of the Oakland Museum of California.) Composed by Torreya Cummings for Shipping + Receiving.